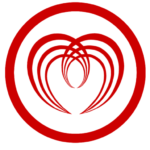 Website Matrix Human Services
DEPARTMENT:       Quality
REPORTS TO:       Quality Manager
SUPERVISES:        None
FLSA:    Exempt
JOB SUMMARY/ACCOUNTABILITY:
The Quality Associate must be familiar with all aspects of the Head Start program including the Program Performance Standards (PPS), Council on Accreditation (COA), the program plans, and all program policies. This person must have an awareness of the philosophy and goals of the program in order to analyze compliance concerns. The employee will visit assigned centers/locations to perform Peer Review of all program performance areas included but not limited to on-going child file monitoring, facility environment, work order completion and the completion of required paperwork. The Quality Associate will rotate center(s) and perform Peer Review assignments to establish continuity at the discretion of the supervisor.
POSITION QUALIFICATIONS:
BA in management/business, organization, education, statistics, human services, OR an Associate degree in human services, business, or related field w/ experience will be considered.
Lean/Six Sigma certifications and education is preferred but not required. Must obtain Lean/Six Sigma certification following six (6) months of employment.
Collect and compile statistical quality data.
Ideal candidate will have a familiarity with financial concepts, experience in consumer credit or finance, or experience in financial coaching in a business or community setting
Analyze data to identify areas for improvement in the quality system.
Must be able to demonstrate verbal, written communication, computer skills, and pass a computer competency test.
Full proficiency in Microsoft suite including: Word, Excel, Outlook, PowerPoint
Focused attention to detail, well-organized and demonstrated ability to prioritize multiple-tasks, achieve desired results and adapt favorably to changing priorities
Must have transportation, insurance and valid driver's license in order to attend meetings, trainings, and complete responsibilities
Strong conflict management skills
Be flexible and available to interact with employees at all levels
GENERAL RESPONSIBILITIES:
For Head Start, align monitoring and Peer Review aspects of job with the Head Start program goals and expected child and family outcomes. Actively participate as a partner with the Head Start program.
Familiar with all aspects of the Head Start Performance Standards including Continuous Quality Improvement (CQI), Council on Accreditation (COA) and other agency program regulations, policies, and procedures to ensure compliances are met.
Develop and produce statistical data to reflect on-going Peer Review, compliance action plans for CQI process. Be able to analyze and understand data to identify and explain issues, plus implement corrections in coordination with program staff.
Visit assigned centers and locations to monitor all program performance areas including on-going child file monitoring, CLASS, environmental and safety status of facilities, completion of needed facility corrections, and completion of required paperwork.
Produce reports of incident, infectious disease, complaints, for the Continuous and Performance Quality Improvement process complying with PPS and COA on a monthly, quarterly, and yearly basis.
Develop relationships with program leadership and staff to establish two-way communication between departments.
Perform monthly Peer Review and check-in for Head Start or Non-Head Start program areas.

Provide Peer Review results to Program Leadership, Quality Manager, Quality Director and Vice President of Human Resources monthly.
Provide charts / graphs of data captured along with quarterly and yearly trend reporting
Analyze data captured in charts/graphs to have meaningful discussions with program leadership on a quarterly basis
Work in conjunction with Program leadership to develop checklist if they are not in existence including any regulatory guidelines and requirements.
Maintain the Performance Quality Improvement (PQI) report cards, present on a quarterly basis.

Update and maintain the RASI, process flowchart for specific Peer Review and reporting to be reviewed and approved by Quality Manager.
Maintain records in an orderly fashion so all documentation can be easily retrieved for both paper and electronic.
Actively participate in the Continuous Quality Improvement (CQI) report, present on a quarterly basis
Maintain a level of decorum and professionalism with all program leadership and staff
Function in a team setting/environment
Perform special investigations as requested by the CEO or other executive leadership
Must be involved in ongoing professional development
Perform duties ensuring compliance with all Program Performance Standards, COA and regulations
Performs other duties as assigned
WORKING AND ENVIRONMENTAL CONDITIONS:
Employee works in a normal office environment with usual pressures of managing workflow and dealing with time management constraints. Because of multiple sites within the organization and the need to meet with others within the community, it is common to drive to several locations, sometimes in inclement weather.
CONTINUOUS QUALITY IMPROVEMENT AND ETHICAL CONDUCT:
All personnel of Matrix must adhere to the NASW Code of Ethics and incorporate Continuous Quality Improvement efforts into their everyday performance. All employee of Head Start must adhere to the federal regulations and requirements for Head Start operations including the Performance Standards, Licensing rules, and be of Good Moral Character as stated in the Code of Ethics.
Demonstrate and actively promote an understanding and commitment to the mission and values of Matrix Human Services.