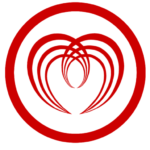 Matrix Human Services
REPORTS TO:               VICE PRESIDENT OF COMMUNITY HEALTH
SUPERVISES:               None
FLSA:                           EXEMPT
JOB SUMMARY/ACCOUNTABILITY:
The Primary Care Advocate works with persons living with HIV helping them manage their HIV medical care needs to facilitate optimal patient outcomes (viral load suppression); promote ongoing long-term engagement in medical care, and ensure appropriate service utilization eliminating any gaps in care. Conducts intake and screening for service and benefit eligibility. Provides immediate, brief solution interventions as appropriate. Verifies status obtains consent for service and develops an action plan with the patient on how they are going to obtain the resources/services they are in need of. Makes necessary referrals, and provides other assistance necessary to resolve issues, and provides follow-up to ensure resolution of issues.
POSITION QUALIFICATIONS:
Bachelor's Degree, Associates Degree in Human Services or Addiction, or High School
Comfortable in a culturally diverse environment and demonstrate awareness of the value of cultural competence, sensitivity in task implementation, and comfort in engaging in conversations regarding sexual health and well-being.
Ability to take ownership and showcase interpersonal Good verbal and written skills. Able to communicate effectively.
Understanding of the functions of patient advocacy and knowledge of rules and regulations concerning HIPAA and client
Well-organized and demonstrated ability to prioritize multiple tasks; self-driven; achieve desired results and adapt favorably to changing Highly effective problem-solving ability. Analytical ability is sufficient to resolve problems requiring the integration of data from diverse sources.
Computer literate, proficient in Microsoft Outlook, able to learn and effectively utilize client software data
GENERAL RESPONSIBILITIES:
Provides service to assist primary care patients in applying for and accessing private and public benefits or Provides service to resolve immediate needs of patients and provide follow-up, as needed.
Maintains and obtains knowledge on current eligibility requirements for governmental programs (Medicaid, Medicare, Unemployment, Social Security Disability, Veteran Affairs, ), private sector resources (pharmaceutical companies compassionate programs, COBRA health benefits, loan consolidation, loan modifications/foreclosure prevention), Ryan White resources (Michigan Drug Assistance Program, Insurance Assistance Program), and local community resources (Salvation Army, Forgotten Harvest Food Resources, etc.).
Possesses the ability to help assess and help determine the complexity of cases and discuss with the patient need for medical case management or other Ability to do intakes from information gathered.
Works as part of an interdisciplinary team to achieve optimal health outcomes for patients, such as viral load Coordinates services and referrals with other members of the team to prevent any gaps in services. Focuses efforts on supporting the medical plan of care and keeping patients retained in care. Participates in interdisciplinary team meetings.
Maintains professional conduct with colleagues and facilitates effective interaction in one on one situations and in the Ability to be a team player. Participates in ongoing training to increase skill level as both a presenter and an active audience member. Maintains knowledge of current requirements of regulatory, licensing and accreditation agencies including Standards of Care for HIV/AIDS case management and Guidelines for the Use of Antiretroviral Agents in HIV-1 Infected Adults and Adolescents.
Staff maintains professional conduct with clients including being on time for visits, returning phone calls, maintaining professional boundaries, and educating clients on all MHS Understanding of the functions of patient advocacy and knowledge of rules and regulations concerning HIPAA and client confidentiality. Comfortable in a culturally diverse environment and demonstrate awareness of the value of cultural competence and sensitivity in task implementation.
Performs other duties as
WORKING AND ENVIRONMENTAL CONDITIONS:
Works primarily in a normal office/clinic environment with usual pressures and dealing with time constraints. Primarily works traditional business hours but at times may need to be able to work non-business hours, such as on weekends or evenings.
CONTINUOUS QUALITY IMPROVEMENT AND ETHICAL CONDUCT:
All personnel of Matrix must adhere to the NASW Code of Ethics and incorporate Continuous Quality Improvement efforts into their everyday performance. All employees of Matrix Community Health must adhere to the federal regulations and requirements of the respective grant funding their position as well as the Performance Standards, Licensing rules, and be of Good Moral Character as stated in the Code of Ethics.
Demonstrate and actively promote an understanding and commitment to the mission and values of Matrix Human Services