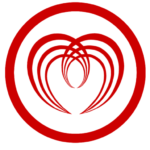 Matrix Human Services
REPORTS TO: VICE PRESIDENT OF COMMUNITY HEALTH
SUPERVISES: CASE MANAGEMENT, NON MEDICAL CASE MANAGEMENT, CARE COORDINATORS, INTENSIVE CARE COORDINATOR
FLSA: EXEMPT
JOB SUMMARY/ ACCOUNTABILITY:
Oversees and provides clinical supervision for Matrix Community Health. Provides oversight of clients achieving medical appointment adherence, medication adherence, and HIV viral load suppression. May provides direct client services through intakes, screening for eligibility, and appropriateness of service. Obtains client feedback and satisfaction of services provided.
Assists In the evaluation of program effectiveness and quality assurance.
POSITION QUALIFICATIONS:
MSW or Masters Degree in related health/human services field. Must successfully complete Case Management Training within the first year of employment. Previous experience in providing medication adherence and viral load suppression services, Minimum of two years experience in a supervisory capacity, preferred.
Comfortable in a culturally diverse environment and demonstrate awareness of the value of cultural competence, sensitivity in task implementation, and comfort in engaging in conversations regarding sexual health and well-being.
Ability to take initiative/ownership and showcase interpersonal skillset. Good verbal and written Able to communicate effectively.
Understanding of the functions of patient advocacy and knowledge of rules and regulations concerning HIPAA and client
Well-organized and demonstrated ability to prioritize, multiple tasks; self-driven; achieve desired results and adapt favorably to changing priorities. Highly effective problem-solving ability. Analytical ability sufficient to resolve problems requiring the integration of data from diverse
Computer literate, proficient in Microsoft Outlook, able to learn and effectively utilize client software data
GENERAL RESPONSIBILITIES
Provides clinical supervision to staff. This includes overseeing the hiring, onboarding, training, and orientation of new staff as well as ensuring existing staff are receiving ongoing training to assist them in maintaining their own certifications/licensures. Oversees and assesses staffs caseloads ensuring appropriate assignment of cases based on patient acuity levels. Monitoring of workplace sites (clinics) ensuring staff coverage is being maintained and patient needs are met. Provides clinical site visits as needed.
Provides agenda and conducts/facilitates program interdisciplinary team meetings and cohort reviews. Provides clinical group and individual supervision in reviewing patient's cases. Coaches staff in assisting them in developing interventions to address patients' non-adherence to their medication regimes, maintaining contact with their medical and service providers, and in resolving barriers to patients obtaining HIV viral load
Monitors and ensures the programs are meeting their clinical indicators and that services are being performed in compliance with Council on Accreditation, standards of care, departmental policy and procedures, and contractual funding Ensures the accurate and timely documentation of clinical services are being completed within the time frames required.
May provide client service consisting of screening for eligibility and appropriateness of service, providing clients with direction as appropriate, or carrying their own Assists directly with client intakes. Is back up for staff for the provision of service providing direct referrals to clients needing immediate assistance.
Resolves problematic clinical situations and the handling of complaints/feedback according to agency policy and procedure. Oversees and provides direct client contact to obtain client feedback and satisfaction with services provided. Resolves complaints/feedback according to agency policy and
Maintains a relationship with other service providers who are involved in providing HIV May assist with writing grant proposals in order to continue funding for services provided or obtaining funds from another funding source. Maintains knowledge of requirements of regulatory licensing and accreditation agencies, including but not limited to COA and MDHHS.
Assists in evaluating program services and effectiveness including patient outcomes in accordance with grant contract requirements working with the program's quality This includes auditing of all of the program clinical charts ensuring documentation and performance indicator data is being maintained in accordance with policy and procedures, timelines, contractual requirements, and clinical interventions being used are appropriate in addressing client needs.
Maintains awareness of community changes that could impact service delivery and provides feedback on how to deal with this if needed. Educates agency staff and the community regarding the program and available
Performs other duties as assigned
WORKING AND ENVIRONMENTAL CONDITIONS:
Works in multiple different sites including offices, medical clinics, and community settings. Periodically may need to see patients who are hospitalized or do a home visit. It is common to drive to multiple locations, sometimes in inclement weather. Primarily works traditional business hours but at times may need to be able to work non-business hours, such as on weekends or evenings.
CONTINUOUS QUALITY IMPROVEMENT AND ETHICAL CONDUCT: 
All personnel of Matrix must adhere to the NASW Code of Ethics and incorporate Continuous Quality Improvement efforts into their everyday performance. All employees of Matrix Community Health must adhere to the federal regulations and requirements of the respective grant funding their position as well as the Performance Standards, Licensing rules, and be of Good Moral Character as stated in the Code of Ethics.
Demonstrate and actively promote an understanding and commitment to the mission and values of Matrix Human Services