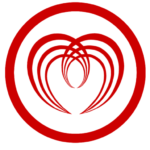 POSITION TITLE: General Accountant
DEPARTMENT: Fiscal
REPORTS TO: CFO/Controller
SUPERVISES: N/A
FLSA: Full- time/Exempt
JOB SUMMARY / ACCOUNTABILITY
The Accountant reports to the CFO/Controller and is responsible for much of the daily accounting responsibilities of the organization. The Accountant is also responsible for preparing certain monthly grant billing and reconciling GL accounts as directed. The Accountant is also responsible for assisting the CFO/Controller as requested. As is the case with all members of the Fiscal, Finance, team, the Accountant is responsible for ensuring the safety of the organization's assets, including its good name. The Accountant is responsible for providing support to the Fiscal Department by managing daily accounting tasks. You will be part of a team of professionals working to maintain order and transparency for the company's finances.
POSITION QUALIFICATIONS
BA/BS in Business with an emphasis in Accounting
Two (2) years' experience in general ledger and fund accounting
Understanding of how the income statement, balance sheet and cash flow fit together for month end statements
Excellent organizing skills
Great attention to detail
Good with numbers and figures and an analytical acumen
Good understanding of accounting and financial reporting principles and practices
Demonstrated strong Excel skills, (i.e. v-lookup, subtotals, pivot tables)
Comfortable in a diverse environment and enjoy working with people.
Be able to partner with operations and provide analytical support and insight.
Hands-on accounting experience and skills, including the month end close process
Excellent analytical problem-solving skills
Results and detail-oriented
Strong organizational skills and ability to work both independently and as a cross-functional team member
Must be able to turn analysis into insights and effectively communicate the findings and recommendations to key executives and Board Members
GENERAL RESPONSIBILITIES
Working with the grant billing process to ensure accurate and timely monthly, quarterly and year end billings.
Responding to inquiries from managers regarding financial results, special reporting requests, etc. on a timely basis.
Assisting program managers in preparing budgets and performing forecasting activities as required.
Assisting in developing and implementing new procedures and features to enhance the workflow of the department.
Preparing monthly journal entries and work papers as directed
Working with Procurement manager to support and review all activity coming through the web portal.
Working with Procurement manager to gather and prepare documents from suppliers as needed.
Assist with reviewing of assets, liabilities and expenses as assigned
Performing other duties as needed to assist in accomplishing the requirements of the Accounting Department and/or the mission of Matrix Human Services
WORKING AND ENVIRONMENTAL CONDITIONS:
Works in a normal office environment with usual pressures of managing personnel and dealing with time constraints. Because of multiple sites within the department and the need to meet with others within the community, it is common to drive to several locations, sometimes in inclement weather.
CONTINUOUS QUALITY IMPROVEMENT AND ETHICAL CONDUCT:
All personnel of Matrix must adhere to the NASW Code of Ethics and incorporate Continuous Quality Improvement efforts into their everyday performance. All employee of Head Start must adhere to the federal regulations and requirements for Head Start operations including the Performance Standards, Licensing rules, and be of Good Moral Character as stated in the Code of Ethics.
Demonstrate and actively promote an understanding and commitment to the mission and values of Matrix Human Services