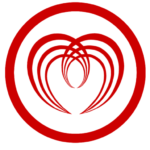 POSITION TITLE: Chore Services Support Staff
DEPARTMENT: Adult & Senior Division
REPORTS TO: Assistant Director of Senior Programs
SUPERVISES: None
FLSA: Contractual
JOB SUMMARY / ACCOUNTABILITY:
The Chore Services Support Staff provide general in-home chore services to senior clients enrolled in our Detroit Area on Aging Chore Services program.
POSITION QUALIFICATIONS:
High school diploma or GED.
Valid driver's license, good driving record, and auto insurance; reliable transportation is required.
Strong work ethic and commitment to quality services for older adults.
A health exam, drug screening, police clearance and DHHS clearance are required.
GENERAL RESPONSIBILITIES:
Non-continuous household maintenance tasks intended to increase the safety of the individual(s) living at the residence. Allowable tasks are limited to the following:
replacing fuses, light bulbs, electrical plugs, and frayed cords
replacing door locks and window catches
replacing / repairing pipes
replacing faucet washers or faucets
installing safety equipment
installing screens and storm windows
installing weather stripping around doors
caulking windows
repairing furniture
installing window shades and curtain rods
cleaning appliances
cleaning and securing carpets and rugs
washing walls and windows, scrubbing floors
cleaning attics and basements to remove fire and health hazards
pest control
grass cutting and leaf raking
clearing walkways of ice, snow and leaves
trimming overhanging tree branches
WORKING AND ENVIRONMENTAL CONDITIONS:
Work is performed in senior facility and/or in a senior's home. Because work is performed in the residence of the client, it is common to drive to several locations, sometimes in inclement weather.
CONTINUOUS QUALITY IMPROVEMENT AND ETHICAL CONDUCT:
All personnel of Matrix must adhere to the NASW Code of Ethics and incorporate Continuous Quality Improvement efforts into their everyday performance. All employee of Head Start must adhere to the federal regulations and requirements for Head Start operations including the Performance Standards, Licensing rules, and be of Good Moral Character as stated in the Code of Ethics.
Demonstrate and actively promote an understanding and commitment to the mission and values of Matrix Human Services