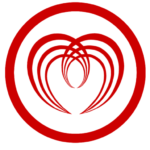 Website Matrix Human Services
POSITION TITLE: Benefits Billing Specialist
DEPARTMENT: HUMAN RESOURCES
REPORTS TO: BENEFITS MANAGER
SUPERVISES: None
FLSA: EXEMPT
I. JOB SUMMARY/ACCOUNTABILITY:
The Benefits Billing Specialist under the leadership of the Benefits is responsible for billing and invoice processing and administration of all agency provided benefit plans and third-party plans, i.e., AFLAC, Legal Shield. The Benefits Billing Specialist formulates partnerships across the HR function and organization to deliver value added service to departments to ensure accuracy and timeliness of the billing process.
II. POSITION QUALIFICATIONS:
Bachelor's Degree in Human Resources Management or related field
Three (3) years benefits billing experience
Full proficiency in Microsoft suite including Word, Excel, Outlook, PowerPoint, Visio
Self-driven with the ability to recognize improvement on processes and take initiative to execute changes
Focused attention to detail, well-organized and demonstrated ability to prioritize multiple tasks, achieve desired results and adapt favorably to changing priorities
Develop strong trusting relationships to gain support and achieve results
Be flexible and available to interact with employees at all levels
Excellent verbal and written communication skills
III. GENERAL RESPONSIBILITIES:
Partner with vendors to administer invoice reconciliation
Responsible for billing processing of all insurance plans, including but not limited to Medical, Dental, Vision, STD, LTD, Life, Voluntary Life, Accidental Death & Disbursement, Aflac, Legal Shield, etc.
Assist with the coordination of Open Enrollment/Health Fairs
Participate in New Hire Orientation as the Benefits content expert back-up
Responsible for the benefits deduction processing and 403B administration
Responsible for processing of medical support notices for Friend of the Court
Maintain group benefits database, and update employee payroll records
Handle benefit inquiries, concerns, and troubleshoot the concern to resolution
Performs other duties as assigned
IV. WORKING AND ENVIRONMENTAL CONDITIONS:
Works in a normal office environment with usual pressures of managing personnel and dealing with time constraints. Because of multiple sites within the department and the need to meet with others within the community, it is common to drive to several locations, sometimes in inclement weather.
V. CONTINUOUS QUALITY IMPROVEMENT AND ETHICAL CONDUCT:
All personnel of Matrix must adhere to the NASW Code of Ethics and incorporate Continuous Quality Improvement efforts into their everyday performance. All employee of Head Start must adhere to the federal regulations and requirements for Head Start operations including the Performance Standards, Licensing rules, and be of Good Moral Character as stated in the Code of Ethics.
Demonstrate and actively promote an understanding and commitment to the mission and values of Matrix Human Services