Headstart Essentials Kit
We're thrilled to welcome children back to the Headstart program for another year of stellar learning and would like to provide resources that they can enjoy at home to supplement their in-class learning. As we explore new ways to develop these young minds, we invite you to join us by supporting our supply drive. 
This is not your average supply drive!
Each child will receive an all-new Matrix Human Services Headstart Essentials Kit — a box full of educational and FUN learning resources to supplement our students' learning.
Would you like to help enrich our children's learning with much-needed educational resources as we kick off the new school year?
Purchase by Friday, September 3
to ensure our kids start the new year with their essentials!
Not your average supply drive! Please consider purchasing a Headstart Essentials Kit for deserving students to supplement at-home learning!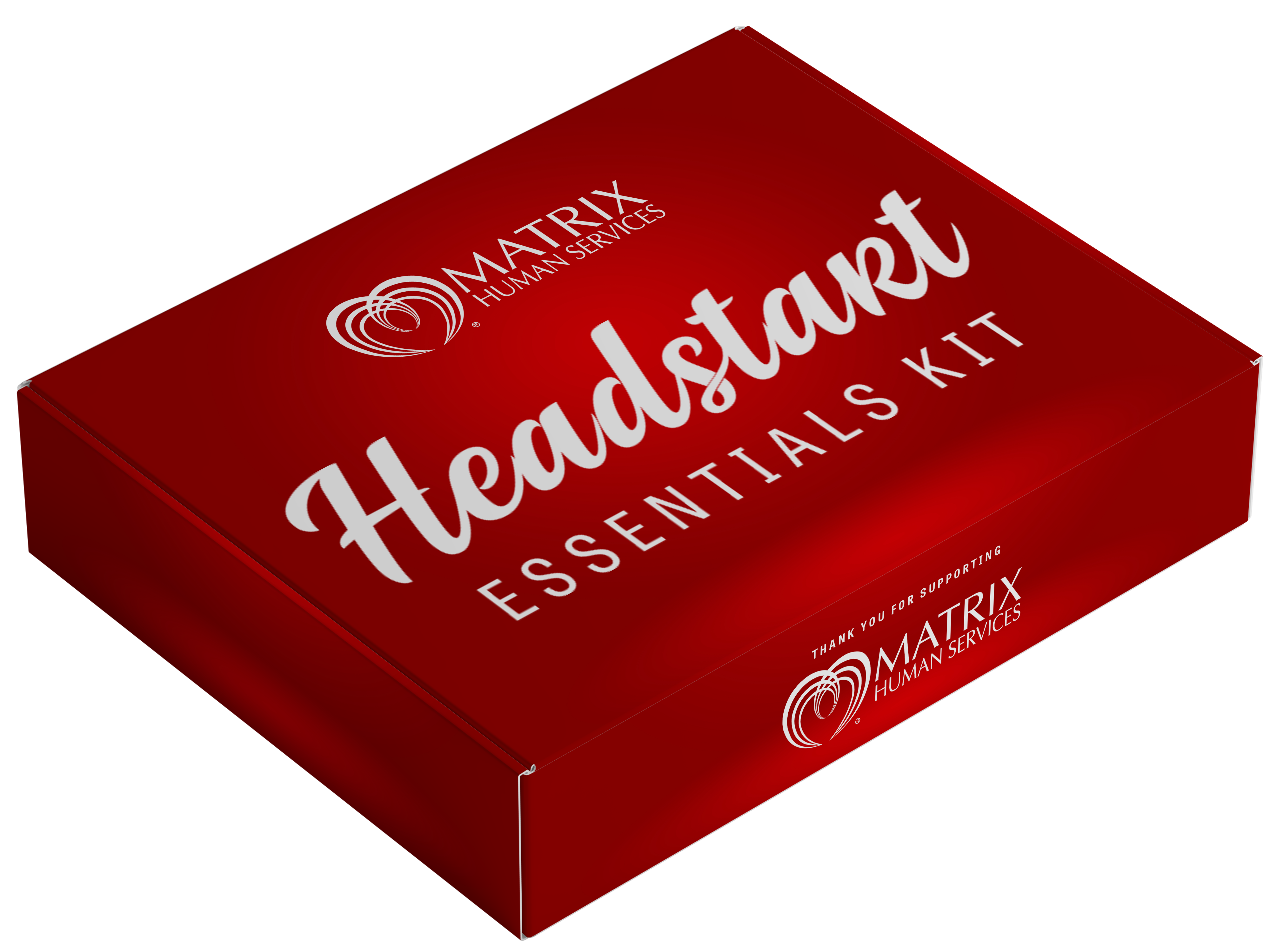 It's been proven that children who participate in afterschool learning have better success rates. Our children are exceptional and enjoy a wonderful learning experience through Matrix's Headstart program. But we need your help to take their learning to the next level!
Headstart Essentials Kits include:
A suite of educational toys and
Fun learning resources
Age-appropriate books from Scholastic's collection
Matrix Headstart's Interactive Workbook
And more!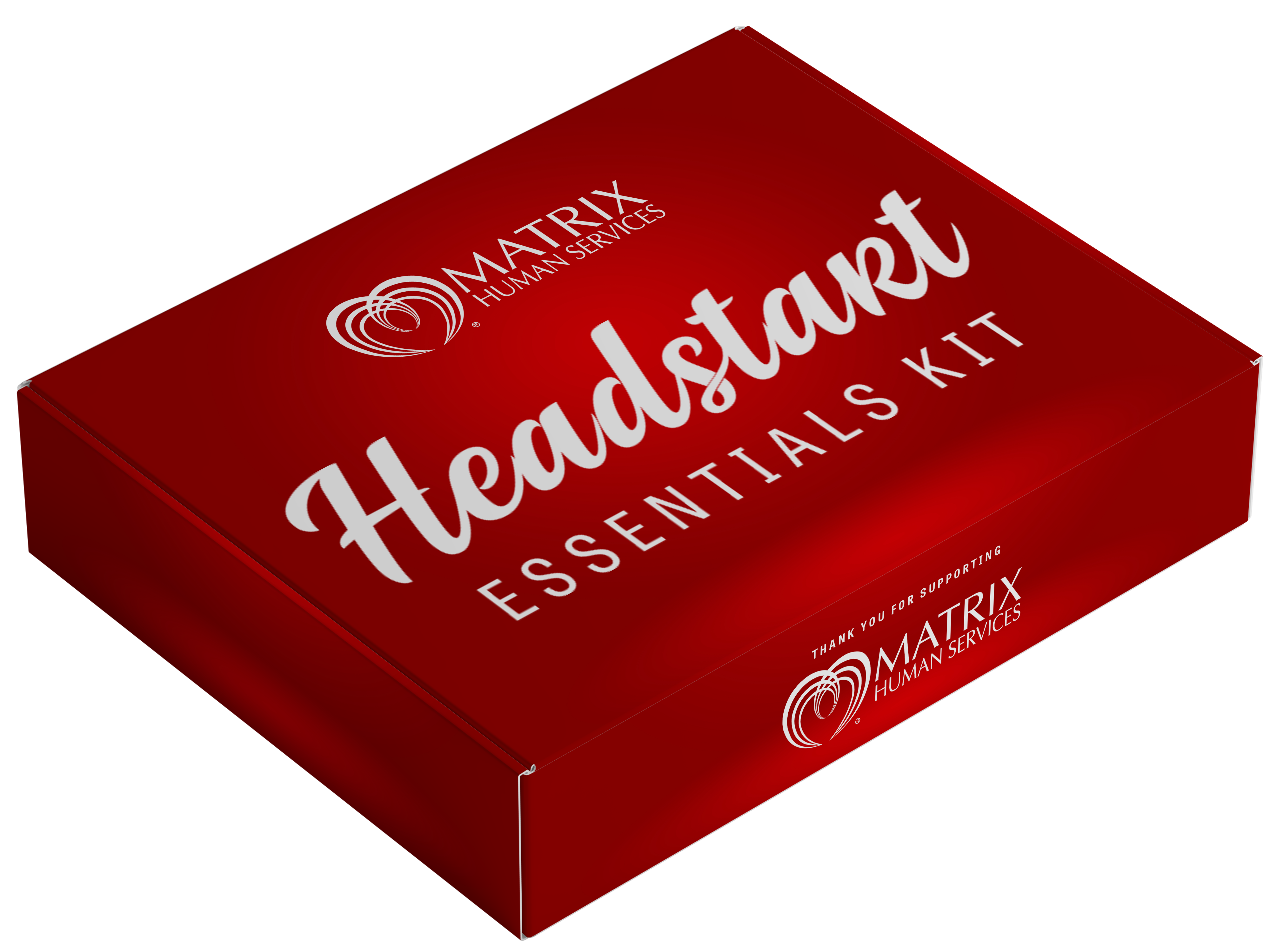 Frequently Asked Questions
How will the child receive their Headstart Essentials Kit?
Matrix will distribute Headstart Essentials Kits to students in September. We will be sure to share photos of the big drop-off! 
May I purchase more than 1 kit?
Yes! You may purchase as many kits as you would like. Please contact Kerrie Mitchell at KMitchell@MatrixHS.org if you would like to amplify your support through sponsorship.
May I purchase a kit for a child who is not enrolled in Matrix's Headstart program?
At this time, kits are only available for children in the Matrix Headstart program
About Matrix Human Services' Headstart Essentials Kit Initiative
Benefitting Matrix Human Services, Headstart Essentials Kit is a new initiative designed to raise critical funds to continue providing our life-changing programming to Detroit's most vulnerable populations. With your help, we can reach that goal! As we navigate through these challenging times, we hope that you can consider partnering with us. Can our children and families count on your support during COVID-19?
How is Matrix serving the community during COVID-19:
Virtual one- on- one financial coaching for adults

aimed to improve credit scores, net worth, and proper money management. Plus, we continue to offer virtual first- time home buying seminars.

Bi-weekly Food Distribution for over 600 Families with Children (per distribution) in the most impoverished zip code in Detroit.

Bi-weekly diaper, wipes, formula, and essential product distribution for families in our birth to five Head Start programs.

Our counselors also continue case management support for entire families.

Bi-weekly food distribution and home deliveries specifically for up to 100 seniors.

Assistance with rental and mortgage payments for Detroit residents.

Free Senior Transportation for Adults 55+ years to grocery stores and pharmacies.

Youth and teen development programming via Online, Virtual Delivery, and tablet distribution to over 150 youth and teens.

Resources for Pregnant Moms and Children Birth-5 years old that includes weekly lesson plans virtual learning during the summer months.

Remote tele-health for those living with HIV.