At this unprecedented time,
when not long ago no one knew what Coronavirus was, we have now seen this crisis unfold so fast, no one could have prepared for it. That includes, of course, the people in our own community, our own family, friends, and neighbors.  In lieu of the cancellation of the Barrister's Ball, many have asked how the Downtown Detroit Partnership can be involved with assisting those who have been hit the hardest.
With your help, we will continue to answer the call of our community
Since March, Matrix Human Services has successfully converted all of our programs and services previously offered to virtual experiences to continue to meet the need of our clients and the community.
Programs that we continue through safe, social distancing parameters are:
Youth Programming via Online, Virtual Delivery, and tablet distribution to over 150 youth and teens.
Bi-weekly Food Distribution for over 600 Families with Children (per distribution) in the most impoverished zip code in Detroit.
Bi-weekly diaper, wipes, formula, and essential product distribution for families in Early and Head Start programs. Our counselors also continue case management support for entire families.
Bi-weekly food distribution and home deliveries specifically for up to 100 seniors.
Offer community job leads and direct hire through our Workforce Development team.
Senior Transportation for Adults 55+ years to groceries stores and pharmacies.
Financial Literacy and Assistance for families to find secure resources.
Resources for Pregnant Moms and Children Birth-5 years that includes weekly lesson plans virtual learning.
Remote telehealth for those living with HIV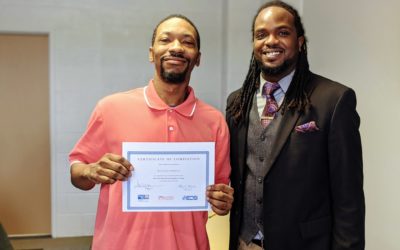 "More than two months after the coronavirus pandemic hit Detroit, nearly half of all Detroit residents have lost their job." - according to a new University of Michigan Detroit Metro Area Communities (DMACS) survey....
read more
The Downtown Detroit Partnership support will continue to fund services for our children, youth, adults, seniors, and families, who are counting on organizations like ours to provide not just hope, but real answers.
Join us as we partner with Matrix Human Services to impact Detroit by giving a meaningful gift. 
Help bridge the digital divide among youth and teens. Ensure more than 150 youth have the technology to participate in summer programming that includes life skills, workforce development training, and mentoring.
Help provide food distribution, delivery, and essential transportation to 100 seniors in the metro Detroit area.
Assist with diapers, formula, essential products, and case support for early and head start families.
Resources for pregnant moms and children birth to 5. As well as, workforce development resources and support for adults.
Continue bi-weekly food distribution for over 600 families.
A gift from the heart is appreciated by the families we serve.