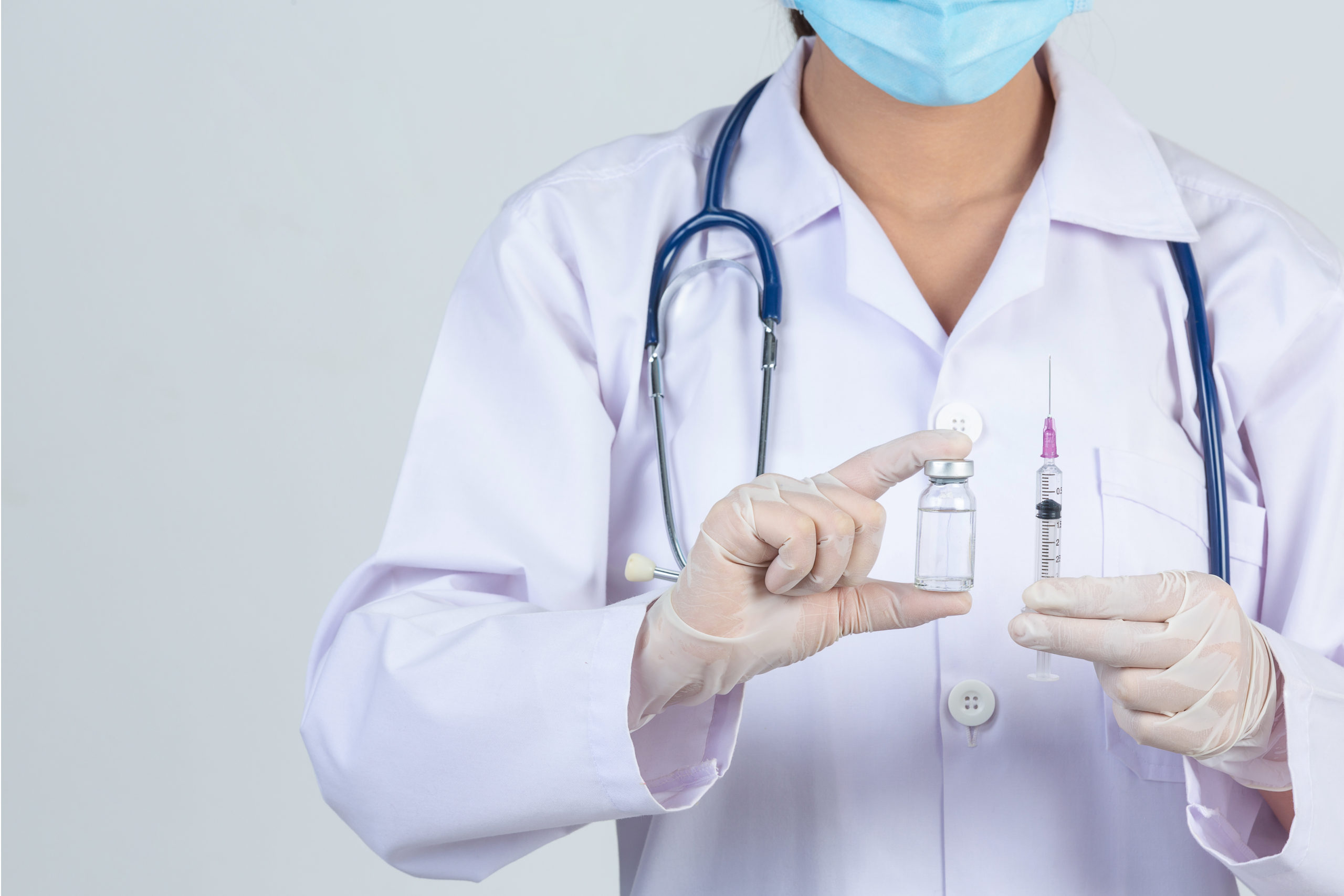 Starting Monday, the City of Detroit will begin scheduling 20,000 COVID vaccination appointments at the TCF center over the next four weeks, based on the anticipated supply of vaccines from the state, Mayor Mike Duggan announced today.  Those vaccines will be available initially to the following groups: 
Who is Eligible to receive the vaccine at TCF?
Any Detroit resident 75 and older
Any "good neighbor"  65 and older who drives a 75 year old to TCF
Group B essential workers, including K-12 teachers and support staff and child care workers
Access to vaccinations at TCF gradually will expand to other eligible groups as the supply of doses provided to the City allows.
How to schedule an appointment
Starting Monday, Detroit residents age 75 and older and their "good neighbor" drivers 65 and over, will be able to call 313-230-0505 starting Monday to schedule an appointment at the TCF center.  The first appointment will take place on Wednesday.
Michigan's Eviction Diversion Program
Food Pantry and Distributions
Gleaners' Community Distribution Sites
In response to the Coronavirus pandemic, Gleaners Community Food Bank is actively expanding food distribution efforts to include additional distribution sites across our service area in Wayne, Oakland, Macomb, Livingston and Monroe counties.
We are working closely with current and new community agencies, school districts, and state officials, and will update this page with new information as it is received. We are working to add new food distribution sites every day. New information, including location, hours, and services, will be updated as it is confirmed.
Map & Legend:
Partner Agencies: Our network of partners, including pantries, soup kitchens, and shelters, are actively serving people in need. These locations can be found on the map on this page. Please call ahead, as an appointment or paperwork may be necessary.
Distributions for Households with Children:  Our newly added mobile drive-thru food distributions can be found on the map on this page.
Name
Phone
Information
Address
City
Zipcode
2-1-1 - United Way Hotline
1-800-552-1183
Talk to a community care advocate to find referrals for food, shelter, medical assistance and more. Provides referrals to programs in Wayne, Oakland, Macomb, Washtenaw, Monroe, Lapeer Counties.
660 Woodward Avenue
Detroit, MI
48226
AIFHS Sacred Roots Garden
313-846-6030
The project strives to engage community members in building healthier environments, habits, and relationships. Food Sovereignty Alliance, Community Garden, Cooking Classes, Traditional Exercise. Community members have the opportunity to grow their own fruits and vegetables in the community garden.
Romanowski Park
Detroit, MI
48210
All Saints Soup Kitchen and Food Pantry
(855) 882-2736
7824 W Fort St
Detroit, MI
48209
Bailey Temple Church of God
313-897-7996
5370 McKinley St
Detroit, MI
48208
Bridging Communities, Inc.
(313) 361-6377
Food distribution for homebound seniors (must call to be added) on the 4th Friday each month.
6900 McGraw
Detroit, MI
48210
Detroit Public Library - Campbell
(313) 481-1550
8733 West Vernor HWY
Detroit, MI
48209
Cass Community Social Services
(313) 883-2277
Lunch is served 7 days a week from 11:30am-1:00pm
3745 Cass Ave
Detroit, MI
48201
Christ Temple of Peace Church
313-894-7859
6117 Woodrow St
Detroit, MI
48210
Church of Christ Westside
313-898-6121
6025 Woodrow St
Detroit, MI
48210
Core City Neighborhoods Inc.
313 580 2386
Food distribution is on Tuesdays at 4:00pm
3301 23rd St
Detroit, MI
48208
Detroit Area Agency on Aging
313-446-4444
Meals on Wheels: 313-446-4444 ; Congregation meals for seniors 60+ provided Monday-Friday at various locations. Location information available at:

https://www.detroitseniorsolution.org/congregate-meals
1333 Brewery Park Blvd., Ste 200
Detroit, MI
48207
Detroit Rescue Mission Ministries
(313) 993-4700
Community meals provided at 12:00 pm and 5:00 pm each day; food baskets provided upon request
150 Stimson St
Detroit, MI
48201
Focus HOPE - Westside Food Center
313-494-4600
For seniors 60+; M-Th 8-4, F 8-12
1330 Oakman
Detroit, MI
48238
Gleaners Food Bank
(313) 962-4888
2826 Bagley St
Detroit, MI
48216
Hydrate Detroit
313 279-0608
24 Avalon St
Detroit, MI
48203
I Am My Brother's Keeper Ministries
313-832-0007
1435 Brainard St
Detroit, MI
48208
Islamic Center of Detroit
(313) 584-4143
14350 Tireman Ave
Detroit, MI
48228
LA SED
(313) 554-2025
Lunch available for seniors 64+ Monday - Friday 12:00 pm. Required $2 donation. Call to request this at 313-446-4444
4138 W. Vernor HWY
Detroit, MI
48209
Latino Family Services
(313) 279-3232
Food pantry - Every Wednesday at 7:00 pm - Registration required. Registration is during the first week of every month.
1145 Lawndale St
Detroit, MI
48209
Loaves and Fishes Southwest Detroit
(313) 841-0783
4329 Central Ave
Detroit, MI
48210
Most Holy Trinity Legal Clinic
313-965-4450
Food pantry hours - Tuesday, Thursday 9:30 am - 12:30pm. Sign up open until 12:00pm. Must bring an ID. Serves zip codes 48216, 48226, 48209 and 48210
1050 Porter Street
Detroit, MI
48226
New Life Rescue Mission
(313) 237-0390
2600 18th Street
Detroit, MI
48216
NOAH Project
313-965-5422
Lunch served Monday Ð Thursday 10:00 am-12:00 pm. Open for all.
23 East Adams
Detroit, MI
48226
Southwest Alano Club, Inc.
(313) 841-7922
1038 Lawndale
Detroit, MI
48209
Southwest Counseling Solutions - Go Getters Homeless Drop-in Center
2640 W. Vernor Hwy
Detroit, MI
48216
Spirit of Hope
(313) 964-3113
1519 Martin Luther King Jr Blvd
Detroit, MI
48208
St. Patrick Senior Center
(313) 833-7080
Meals provided for members Monday - Saturday 12:00 pm - 1:00 pm.
Membership for ages 55-59 is $36/year, ages 60+ is $10/year
58 Parsons St
Detroit, MI
48201
Ultimate New Beginnings LLC
313 401 5830
3225 S. Deacon St.
Detroit, MI
48217
We the People of Detroit Get Water
(844)-429-2837
1950 Trumbull
Detroit, MI
48216
Comcast
Internet Essentials from Comcast brings you affordable, high-speed Internet. We want to make it easier for low-income households to get connected so they can more easily work from home, access educational resources, and stay in contact with friends and family. You may be eligible for 2 months of free Internet Essentials service. Available for new Internet Essentials customers only. Apply by June 30, 2020.
Forgotten Harvest Food Finder
Use the map below to find one of our 250+ agencies distributing emergency food assistance to those in need. 

Food Assistance
OSA

Coupons to purchase fresh fruits and vegetables from farmers markets
Office of Services to the Aging (OSA)
517-373-8230
Food Bank Council of Michigan
To apply for food benefits call
800-552-4483
Henry Ford Mental Health Services
CARES Relief & Recovery Services
Wayne Metro understands that our communities are facing unprecedented challenges due to the COVID-19 pandemic. In an effort to respond to the immediate needs of Michigan residents, Wayne Metro is implementing our CARES Relief & Recovery Services. Through this new initiative, residents of Wayne County may qualify for assistance in the following areas:
Distributing food, formula, diapers, wipes & Personal Protection Equipment.
Water & Energy Assistance​
Providing residents with financial assistance towards energy & water utilities.
Rent & Mortgage Assistance
Providing rental assistance & help towards mortgage payments.
Property Tax Assistance
Provide plumbing repairs that will resolve the immediate emergency with access to water services.
Funeral Assistance
 Providing financial assistance towards burial and cremation services.
Call Us
Central Office
:
1400 Woodbridge
Detroit, MI 48207
(313) 962-5255