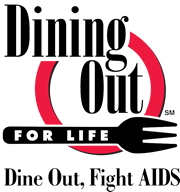 Restaurants donate a portion of proceeds on Thursday, April 27th to support HIV/AIDS related services.  
Dine out to help, it's that easy!
PARTICIPATING RESTAURANTS


Our mission-focused fundraiser takes place Tuesday, May 23rd at the
Detroit Athletic Club!
RSVP
Matrix Human Services is Educating Children, Supporting Families and Rebuilding Neighborhoods in Detroit.
Operating multiple programs in more than 35 Detroit locations, Matrix provides services to more than 25,000 individuals and families annually
and operates the largest 
Head Start
program in Detroit serving more than 1,900 children.
Matrix is home of
ASPIRE Matrix
(the next generation of Transition to Success™). This wrap around care, designed to empower families and individuals to achieve economic self-sufficiency, is changing lives!
---
EDUCATING CHILDREN.
Matrix Human Services operates the largest federally funded Head Start program in Detroit serving more than 1,900 children at 24 locations with additional child care partnership sites across the city.
Matrix Head Start serves children ages zero to five, special needs children, pregnant women and their families.
---
SUPPORTING FAMILIES.
Matrix programs span across demographics to include the most vulnerable in the community. From pre-birth, young children, pre-teen, teen, homeless/runaway youth services to senior programs. Matrix also provides HIV/AIDS outreach and community centers, offering a steady hand-up to Detroiters in need.
---
REBUILDING COMMUNITY.
At Matrix we're dedicated to investing in the future of Detroit residents to rebuild our community one street at a time.
Matrix Human Services programs provide more than 25,000 children, individuals and families with essential supportive services in more than 35 Detroit locations.
your financial gift goes directly toward serving people in need.
INVEST IN MAKING A DIFFERENCE.
At Matrix Human Services, an average 90 cents out of every dollar given goes directly toward program funding. This means 90% of your investment directly impacts those in need.
Administrative fees of approximately 10% help fund operational costs and staffing.
Investing in Matrix Human Services
make a real difference in the greater Detroit community.
 Give a little or a lot, and rest assured every gift will go where it's intended. Reoccurring financial gifts make contributing on a set schedule effortless.
Learn more.
---

---