your financial gift goes directly toward serving people in need.
EVERY DONATION MAKES A DIFFERENCE.
At Matrix Human Services, an average 90 cents out of every dollar donated goes directly toward program funding. This means 90% of every donation directly impacts those in need. Administrative fees of approximately 10% fund operational costs and staffing (normally fluctuating between 7-12%, please contact us for the current administrative fee figure).
Donations to Matrix Human Services
make a real difference in the thousands of lives
we touch every day. Give a little or a lot, and rest assured every gift will go where it's intended. Reoccurring donations make contributing on a set schedule effortless.
Learn more.

TOUCHING HEARTS AND CHANGING LIVES.
At Matrix Human Services we're educating children, supporting families and rebuilding neighborhoods in Detroit.  Operating in more than 40 Detroit locations, Matrix provides services to more than 
25,000
 individuals and families annually. In addition, Matrix operates the largest federally funded
Head Start
program in the city of Detroit serving more than 1,900 children. Matrix is home of ASPIRE Matrix (the next generation of Transition to Success™). This wrap around care, designed to empower families and individuals to achieve economic self-sufficiency, is changing lives!
---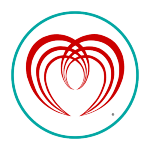 ---