Welcome to Matrix Building Better Men

Where "Our Boys Count"!
The Building Better Men (B2M) Program has been recognized as a top resource in Detroit for developing leadership in our boys and young men.
FIND OUT MORE!
Call Odis Bellinger at
(313) 526-4000
x 1345 for information!

Matrix Building Better Men offers safe, supportive ways for our boys and young men to learn leadership, responsibility, life-skills, teamwork and more.
Preparing the young men in our community for successful futures!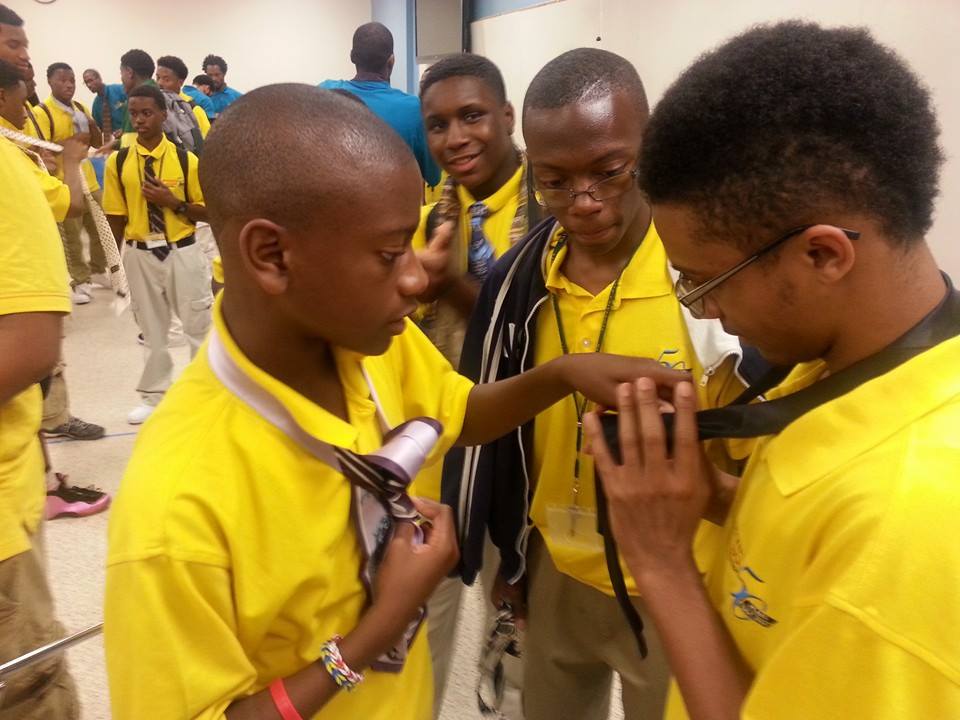 Matrix Building Better Men (est. 1991) is a male leadership and mentoring program primarily serving underprivileged young men ages 5-18.
Matrix Building Better Men believes: "Young men were not created for early funeral home processions and prisons. Young men were made for colleges, trade schools, and entrepreneurship!"
We work to enhance the mental, physical, and academic development of our mentees.
Our multi-faceted program includes: a) Literacy Enhancement Programs b) Career and College Readiness Programs c) Conflict Resolution Programs d) Cultural Field Trips e) Recreational Field Trips.
B2M Mentoring Program
A community based program that educates and empowers young men ages 6-17 to become responsible leaders in society.
Responsibility & Leadership
created to enrich and save lives "Keep young men out of funeral parlors, the juvenile justice system, and prison". Ages 6 to 17.
Mr. Odis Bellinger founded The Building Better Men Program in 1991.
The program operates on the principle that young men can become successful despite the internal pain suffered due to an absentee father.
In 2017, the Building Better Men Program joined the Matrix Human Services family of programs.
PROGRAM OBJECTIVE: For young males to become productive members of their respective society. The program accomplishes this by teaching cultural awareness as well as promoting social and personal responsibility by engaging young men in constructive dialogue that ultimately aids in decision-making, social action, advocacy and leadership skills, while simultaneously increasing critical thinking skills and literacy levels.
In the greater Detroit community, there is an immediate need for young men to have high quality learning experiences outside of their school environment. For many youth this may be one of the only opportunities they have to congregate safely with peers and positive mentors during the evenings, gain access to college and postsecondary exposure, and develop leadership skills that will help them form a life plan and career path.
Many students live in single-parent homes without their fathers, or they may not know their fathers at all. Because of this fact many young males may exhibit negative behaviors due to the lack of close male role models and a positive male influence in their lives. This can place them at a greater risk of leaving the school system, leading to a lack of qualifications for further educational achievement, gainful employment, and overall future success.
Matrix Building Better Men offers a clear pathway to success for our youth, teens and young men helping them reach greatness and find their place in the community!
MATRIX BUILDING BETTER MEN
COMMUNITY PARTNERSHIP OPPORTUNITIES
Matrix Building Better Men partners with school/community based organizations across the greater Detroit area to improve the lives of our young men, while also encouraging high academic standards, and improved school behavior.
Contact Matrix Building Better Men to discuss how the young men in your student base and community groups can become the next great LEADERS of our city!
Odis Bellinger, Matrix Building Better Men (313) 526-4000 x 1345 or email obellinger@matrixhs.org
MISSION
To enhance the mental, physical and academic development of young men ages 5-18.
VISION
For young men to become productive members of their respective society.