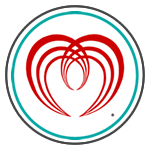 MATRIX HUMAN SERVICES


MATRIX MAC HEALTH
MAC Health (formerly Michigan AIDS Coalition).
Working in partnership with the Matrix Ryan White HIV/AIDS Program to focus on prevention, advocacy & education.
DONATE
Michigan AIDS Coalition (MAC) MAC Health (est 2009) 

The Michigan AIDS Coalition (MAC) was formed in 2009 in a strategic merger between the Michigan AIDS Fund and the Midwest AIDS Prevention Project, bringing together nearly 40 years expertise in fighting the HIV/AIDS epidemic. The mission of MAC is to prevent HIV/AIDS in Michigan by promoting healthy lifestyles, providing and investing in evidence-based, innovative programs, and through advocacy and education.
Joining the Matrix family of programs in 2015, MAC Health's prevention, advocacy, and education services, key to the legacy of MAC, enhance the medical case management, home health care, mental health, non-medical case management, linkage to care, and early intervention services of the existing Matrix Ryan White program providing a full scope of services to the community.
Matrix MAC Health provides information, risk reduction training, counseling and testing, and case management services for HIV, as well as testing and referral services for other sexually transmitted diseases (STD's) for at-risk populations in southeastern Michigan.
---
CONTACT
Matrix MAC Health
429 Livernois
Ferndale, MI 48220
248.545.1435 ext. 123
MATRIX MAC HEALTH
---
FOR IMMEDIATE RELEASE 21ST ANNIVERSARY ARTWORKS DETROIT TO SUPPORT SERVICES FOR THE MICHIGAN AIDS COMMUNITY Proceeds to Benefit Matrix MAC Health – A Program of Matrix Human Services DETROIT (September 22, 2016) – The 21st Anniversary ArtWorks Detroit event, featuring... read more
---
TICKETS $75 | SPONSORSHIP OPPORTUNITY
A Benefit for Matrix MAC Health – A Program of Matrix Human Services
Learn more…